---
Works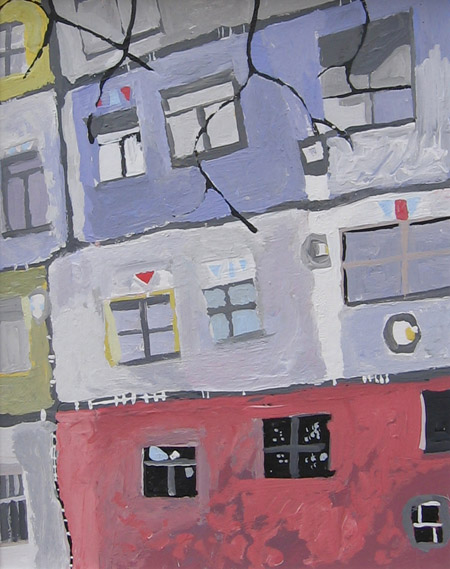 ---
Artist's Statement
Mark Bower Artist Statement:
I have painted contemporary landscape paintings in my studio in Norfolk and in the open air in Norfolk, Cornwall, Kerry in South West Ireland, and Greece. I have also spent many years life drawing contemporary pictures of the human figure using only plain pencil and white paper.
Most recently I have pulled heavily on my experience of drawing the human figure in my pencil and paper drawings and brought this direct experience to my figurative paintings and portraits. I paint contemporary work and stop short of the painting being an abstract painting so that the work is recognisable as a figurative form of the human body or face or landscape.
I have exhibited my paintings at the Norwich Castle Art Museum in 2005 and at the Forum in Norwich in 2008, 2010 and 2011. All my paintings at these exhibitions have been selected through open competition and have been purchased. My portrait of Samuel Beckett was chosen by the curators of the 2010 exhibition as the lead publicity material for the exhibition's brochure and other publicity for the exhibition. I was invited by the curators of the 2010 exhibition to join a panel of recognised East Anglian artists at the Norwich Forum to join in an open discussion with members of the public about painting.
I have a particular interest in early to mid 20th Century English landscape and portrait painting and contemporary Irish painting. My formal training was up to art "A" level for which I gained a grade A. I am a member of the Norfolk Contemporary Art Society.
Making an Entrance


Mixed Media
Hundertwasser Building - Vienna


Mixed Media
Woman at her Mirror 2


Mixed Media
Arab Spring 1


Mixed Media
The Red Dress


Mixed Media
Two Fish and Pebbles


Mixed Media
Moroccan Town


Mixed Media
Woman at her Mirror 1


Mixed Media