---
Works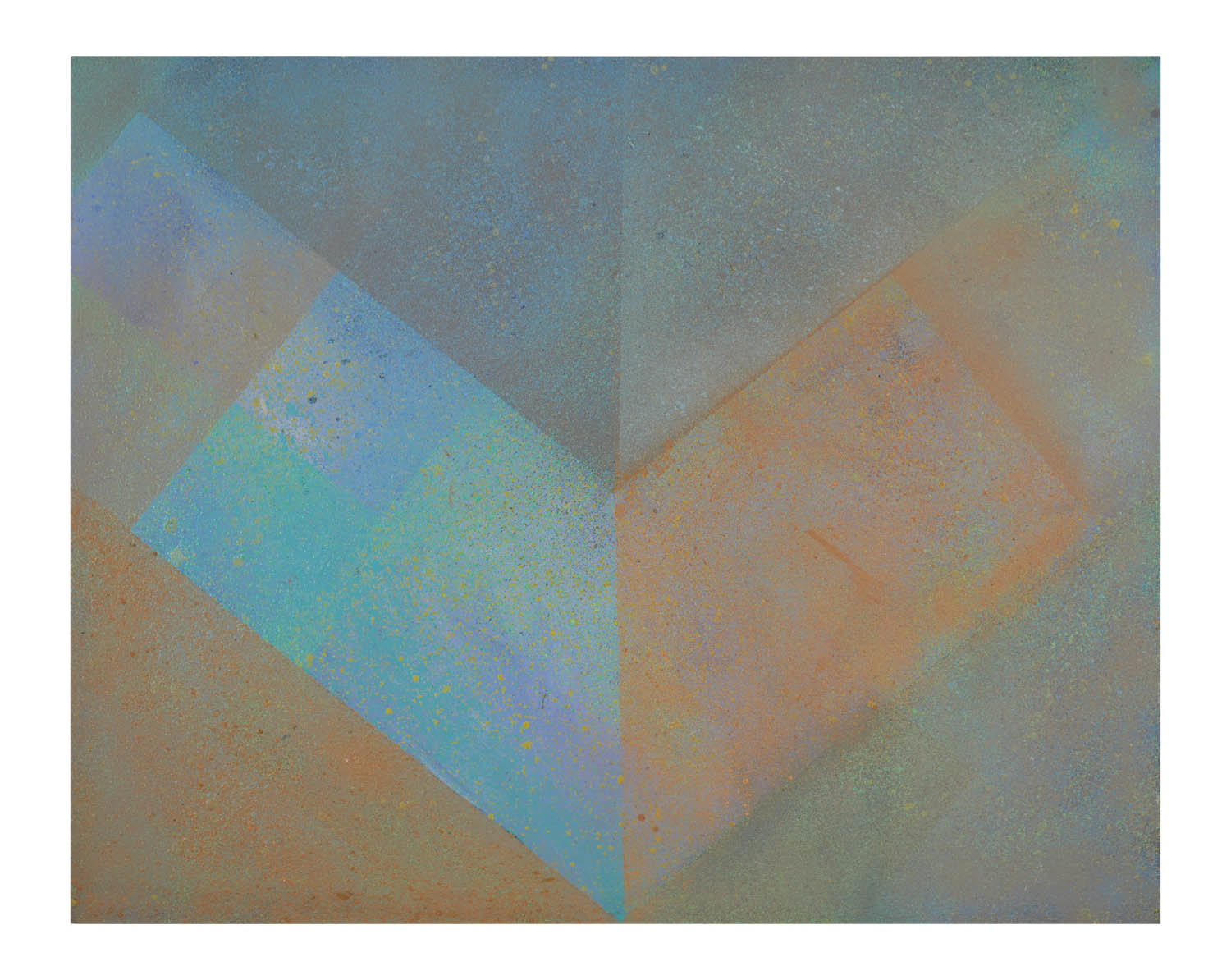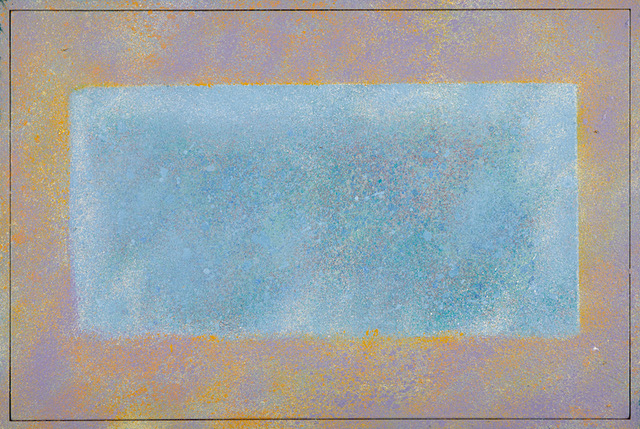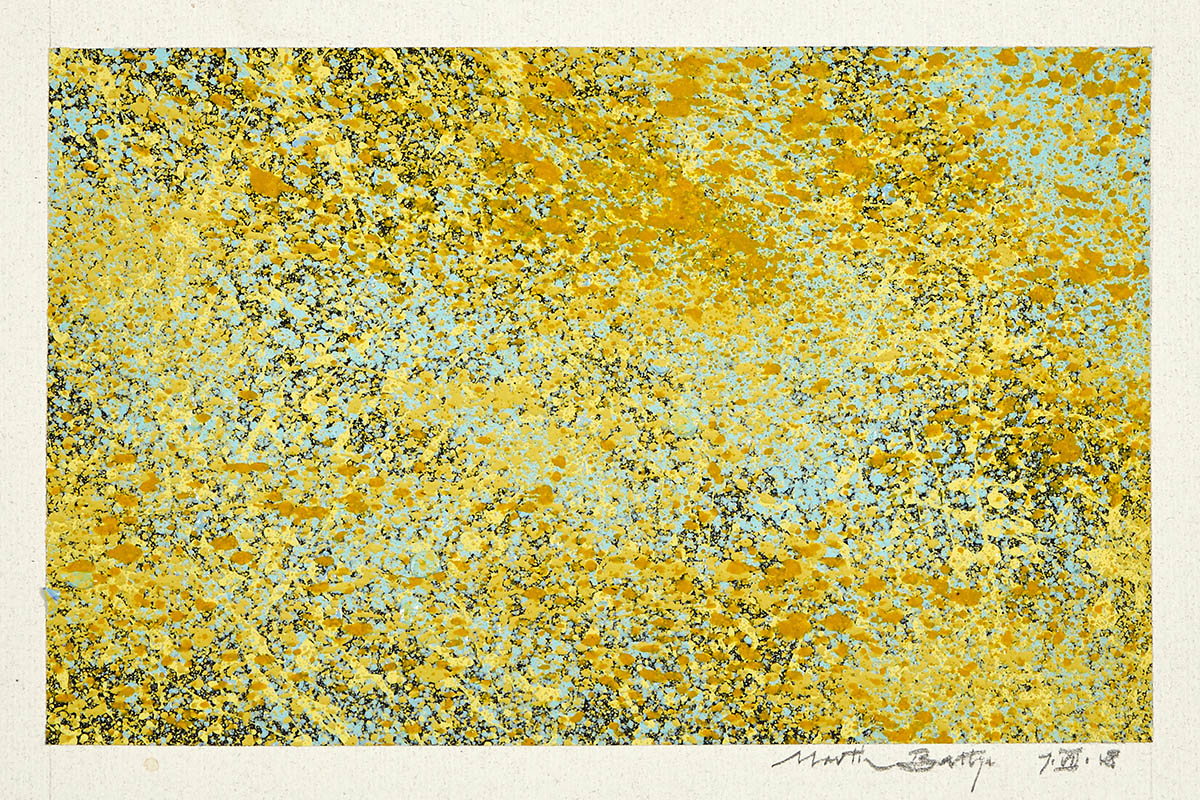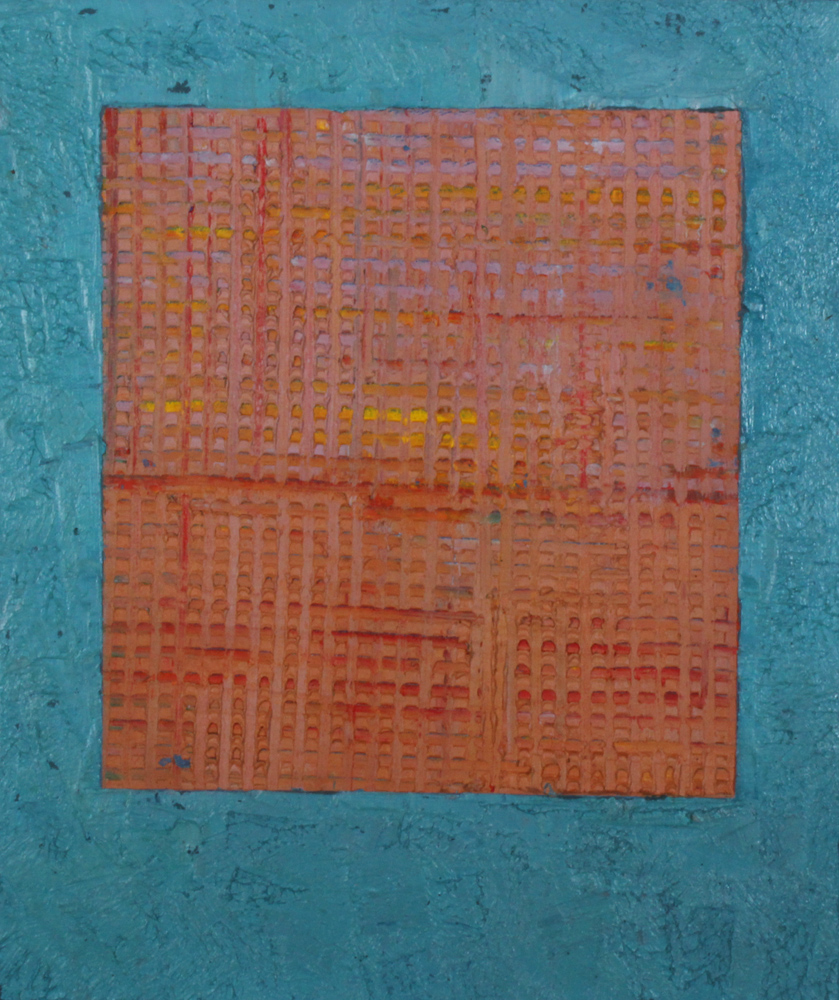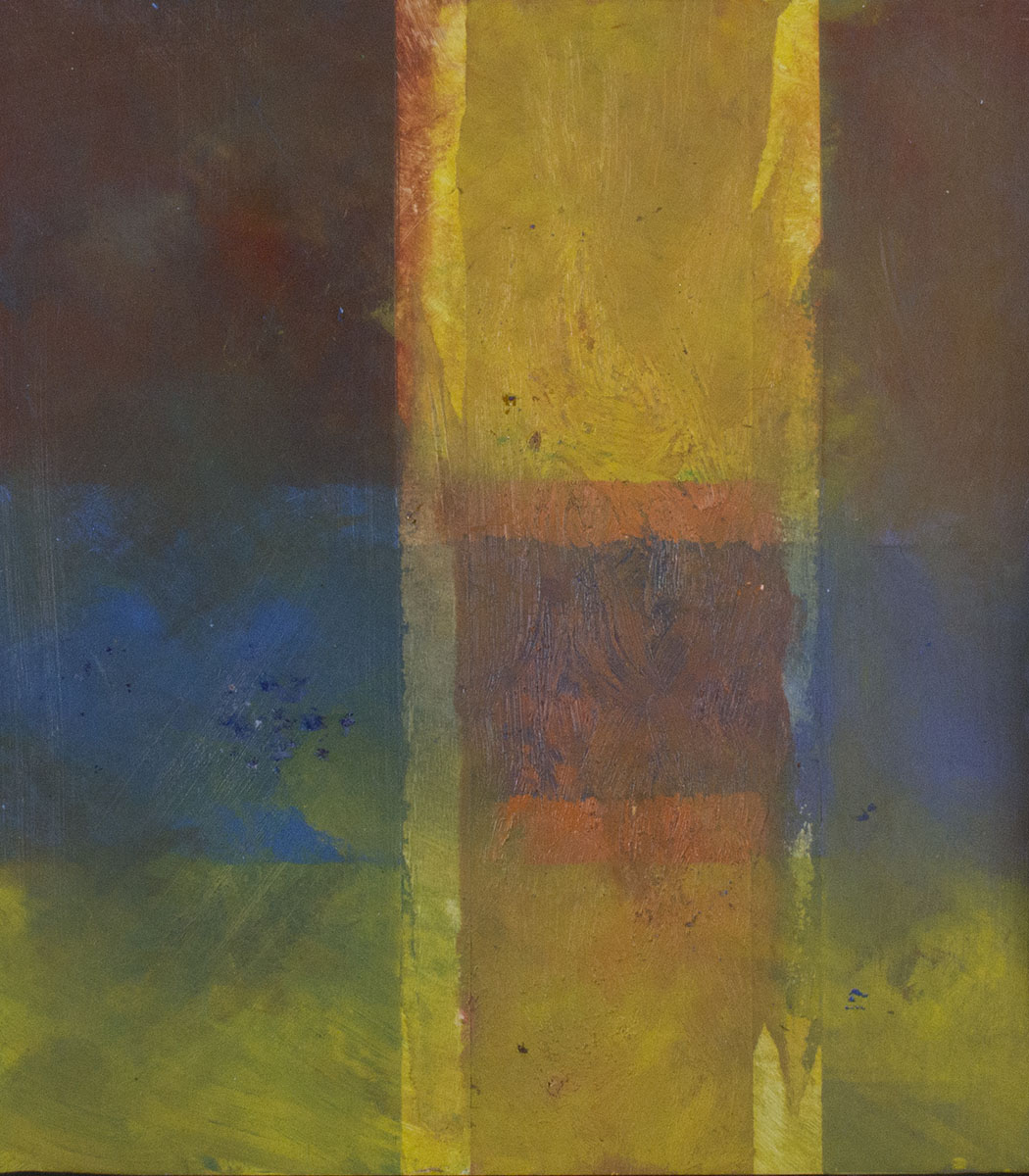 ---
About
It seems at first that Martin Battye's most recent work signals a surprising departure. The drag and push of pigment has been a defining feature of his paintings of the last few years. Leaving behind earlier landscapes, the emphasis on the horizontal and vertical structures remained, as the artist layered and scored impasto paint to create complex striations and disrupted surfaces, the ground re-emerging to complicate the surface. By early 2018, the old processes had been explored and the artist…
Read more
---
About
It seems at first that Martin Battye's most recent work signals a surprising departure. The drag and push of pigment has been a defining feature of his paintings of the last few years. Leaving behind earlier landscapes, the emphasis on the horizontal and vertical structures remained, as the artist layered and scored impasto paint to create complex striations and disrupted surfaces, the ground re-emerging to complicate the surface.
By early 2018, the old processes had been explored and the artist felt a technical frustration with his methods, though his interest continued in the spatial illusions that colour can play. Away from home, in the French springtime, he was able to indulge a temperamental restlessness and depart from a system of painting that threatened to become a programme. With the freedom to do something else, these new paintings capture both a joie de vivre and a fundamental love of paint.
The works began with a playful undoing of painting, spraying and flecking paint on to paper and board. Battye enjoyed, indeed courted the accidents of working wet on wet – some colours blending, others sitting on the surface as distinct pinpricks of pigment. These smaller experiments are a delight. The hand of the artist is still evident as all of the paint is deftly dripped or flicked from the bristles of a brush. Layers of colour and differences in density create fine, oscillating, fields of colour, mists of light and space. They are strangely representational for compositions so devoid of a focal point or subject, conjuring the vast depths of space or some microscopic miasma. They have a rightness that obscures the decisions or judgements that have been made in the painting, as if they have been captured rather than constructed.
From these light-hearted, thoughtful experiments the larger canvases grew along with his ambitions for the process. In these works the geometric structures remerge, suggesting the line of a horizon or the vertical elements of architecture. They are as much concealed as revealed by layers of colour that tease the eye, appearing to move across the surface like the gentle stirring of a dense mist. Like an optical trick they use colour to conjure light, as if radiant, gently glowing on the walls. With these large canvases the echoes of previous works, never entirely abandoned, can be seen – the play between colour and line, the manipulation of surface effect to achieve illusions of spatial depth.
There are no people in these works and they are resolutely not about the figure. Their relationship to the individual is a relationship to the mind and our capacity to conceive of and consider space. Perhaps this fascination with abstraction and illusion is informed by his interest in the graphic patterns and calligraphy of Islamic art?
I might have been fooled by the easy pleasure of the first glance at Martin Battye's new work. Yet at each turn in the studio I encountered a work I thought I had not seen before, as if the paintings morphed and rearranged as my back was turned. There is much to see in these works, beneath shifting colours lie depths, more or less hidden and slowly revealed. Taut with colour, attuned to the possibilities of light, these paintings will reward our every look with an alchemy of space.
Amanda Geitner
---
Artist's Statement
Most of these paintings were made between May 2018 and the present. If some have a lightness and feeling of warmth it is hardly surprising given the weather we all experienced during the past year. While strictly speaking not 'plein air' a large number were painted outdoors, initially near Mt Ventoux, in France and later in south Norfolk and Yarmouth. With no observable subject they do respond very directly to light conditions, time of day and, for me at least, heat.
The nature of the paint has changed: strong saturated colour has given way to paler, at times pastel tones, frequently quite heavily thinned, adding translucency and often with marble dust and other additives to slow the paint down and animate the surface.
Likewise in application: the scoured impasto has gone, giving way to a flecked oil surface managing to be both calm and busy at the same time. While some acrylic under painting is broadly applied by brush the real painting is variously flicked and spattered. Some are layered in what may resemble a traditional glaze, others are painted wet into wet with results that are both less easy to control and more difficult to predict.
Unlike my old friend, James Hugonin and his close friend, Ian Stephenson, there is very little 'system' or 'process' to these. The geometry is at times strengthened and reinforced, at others it fades and becomes ambiguous. However vague and ill formed the making of decisions are wholly aesthetic, at which point I find myself deeply unfashionable, but firmly in Keats' camp: 'Beauty is truth, truth beauty… '
Influences come from all over and along with the two already mentioned I have to add another northerner, Winifred Nicolson, who even as a relative youngster had developed an extraordinary understanding of the 'behaviour' of colour in relation to light (she used to carry a prism in her handbag so she could observe these things at close quarters). James Turrell may not seem an obvious name that springs to mind but his combining of formal rigour with real space in real time makes for a compelling experience.
The elephant in this particular room is George Seurat who despite his youth managed to rewrite the language of colour and light while still in his twenties. Much of his more formal 'set piece' work I find difficulty to respond to but his four late Gravelines paintings would have to be on any desert island with me… luminous, space filled and despite lack of people or incident full of breath and life.
Martin Battye
December 2018
Morning Song


oil on canvas
Homage to JA II


Oil on canvas
Title not known


Oil on canvas
Twilight 17.VIII.2018


Oil on panel
title not known


oil on canvas
Title Not Known VII


Oil on canvas
troubling light


oil on aluminium
Evening Reflections II


Oil on Paper
shirt blue - Jan 2016


Oil on canvas
Texture in Red


Oil on Paper
Study in Blue and Yellow


Oil on paper
Distance Across


Oil on Aluminum
title not known IV


Oil on aluminium
April 2016


Oil on aluminium