---
Works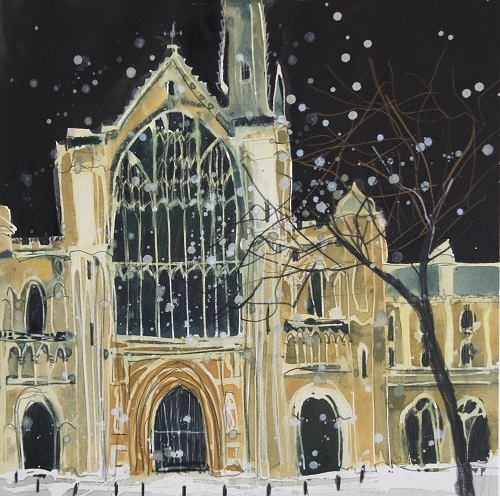 ---
About
A solo exhibition of recent works by Susan Brown at Mandell's Gallery, Norwich 7 March – 28 March 2020. Join us to celebrate the opening of Susan Brown's exhibition. Sat 7 Mar 2020 12pm–3pm This exhibition showcases Susan Brown's paintings in mixed media with a focus on two series 'Structure and Landscape' and 'Architecture' Reflecting Susan's interest in the landscape and mans relationship with it. The Structure and Landscape series will explore the life cycle of our landscapes, growth and…
Read more
---
About
A solo exhibition of recent works by Susan Brown at Mandell's Gallery, Norwich 7 March – 28 March 2020.

Join us to celebrate the opening of Susan Brown's exhibition.
Sat 7 Mar 2020 12pm–3pm
This exhibition showcases Susan Brown's paintings in mixed media with a focus on two series 'Structure and Landscape' and 'Architecture' Reflecting Susan's interest in the landscape and mans relationship with it.

The Structure and Landscape series will explore the life cycle of our landscapes, growth and decay, fragility and power, the complexities and energies found in our landscapes.
Her style is unique and innovative. She manages to handle her subjects in a spontaneous manner, creating bold, lively paintings while confidently retaining control over her medium.
We are very pleased to welcome Susan's solo exhibition to Mandell's Gallery. This exhibition will feature large canvases and some smaller works from her Structure in the landscape series and works from her architecture series including some of Norwich.
Susan Brown studied Art and Design at Huddersfield and went on to graduate from Leeds Polytechnic in 1979 with a degree in Interior Architecture. Susan has won many awards and has shown in many open exhibitions nationally and internationally, including the RA Summer Exhibition. Her work is held in various public and private collections.
---
Artist's Statement
Looking at this work it seems to be poles apart – different subjects, different colours, different scale, different narrative but…
The very existence of life, the cycle of growth and decay the interrelationship and the interdependence of the natural world and man's relationship with the environment are a phenomena that hold a fascination for me.
The natural world has a complicated form and structure, a set of precedents that create and guide its existence, and it is this order that is often echoed in man-made structures.
It is the borrowing of formulas from nature and used by man to create his environment that informs my work, I look for the connection between the two and find it often in plain sight.
SUSAN BROWN
---
Biography
COLLECTIONS
AHR Architects & Building Consultants
Allied Domecq
The Royal Bank of Canada
Sir Andrew Derbyshire
HBOS
Jarvis (Construction) UK
The Sir George Martin Trust
The National Trust
Natwest PLC
Ove Arup and Partners
Provident Financial
The University of Sheffield
The University of York
Woodmansterne Publications Ltd
Yorkshire Water PLC

COMMISSIONS
AHR Architects & Building Consultants
Woodmansterne Publications Ltd
Slightly Foxed Literary Quarterly
The Wine Society
Jarrolds Department Store, Norwich
Many private commissions

PRIZES
2013 Honorary Doctorate of Arts, Leeds Metropolitan University
2010 London Lives
2008 Lynn Painter Stainer – Touring Exhibition, Connecticut, USA
2006 Ing Discerning Eye – Penrose Purchase Prize
2001 Singer Friedlander Sunday Times Watercolour Competition – 3rd Prize
1997 Hunting Observer Art Prizes – Regional Winner
1995 Laing Competition – Highly Commended. 
Late Night Shoppers, Norwich


50x54cm
---
Watercolour and Mixed Media
£3,700
---
Ionic Building, Norwich


Watercolour and Mixed Media
Harvest


Watercolour and Mixed Media
In the Shadow of the Guildhall


Watercolour and Mixed Media
Cultivation


Watercolour and Mixed Media
Autumn Light


Watercolour and Mixed Media
End of the Day


Watercolour and Mixed Media
Landmarks


Watercolour and Mixed Media
Winter Evening, London


25x25cm
---
Watercolour and Mixed Media
Sold

•
---
Winter Night


Watercolour and Mixed Media
Ethelbert Gate II, Norwich


Watercolour and Mixed Media
From Gaol Hill, Norwich


Watercolour and Mixed Media
Autumn at Bishop's Arch House


Watercolour and Mixed Media
Medieval Gateway, Norwich


Watercolour and Mixed Media
Autumn Norwich Cathedral


Watercolour and Mixed Media
West End, Norwich Cathedral


Watercolour and mixed media
Tower Detail, Norwich Cathedral Autumn


Watercolour and mixed media
Cathedral Close


Watercolour and mixed media
Erpingham Gate II


Watercolour and mixed media
Detail, Norwich Guildhall


Watercolour and mixed media
Ethelbert Gate, Entrance to Norwich Cathedral


Watercolour and mixed media
Bishops House Arch, Norwich Cathedral


Watercolour and mixed media
Grand Entrance, Ethelbert Gate


Watercolour and mixed media
Detail, Norwich Cathedral


Watercolour and mixed media
The Tower, Norwich Cathedral


Watercolour / mixed media
Erpingham Gate, Norwich


Watercolour / Mixed Media
West Entrance, Norwich Cathedral


Watercolour / Mixed Media
Ethelbert Gate, Norwich


Watercolour / Mixed Media